1989 year born egg donor, 168 cm, 53 kg, Almond shaped brown eye, Wavy Brown hair, A mother of a girl, Higher Education, University degree in PR and Advertisement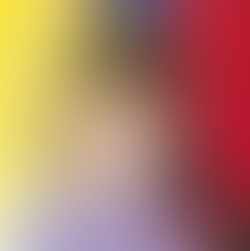 Photos available
upon registration
Register
Registered? Login!
Why I became an egg donor
Egg donor motivation letter
When I visited O.L.G.A. Fertility Clinic for the first time, I didn't understand the whole procedure of being an egg donor. I was waiting for a long time for the actual procedure of becoming an egg donor due to my rare phenotype. I've read a lot about egg donation and have seen a lot of movies. I consider myself as a person with strong health and good appearance. I always wanted to share my genes. I am a mother myself and understand what happiness it is to grow up with your own child, to communicate and to raise them. When I was finally called to become an egg donor I was so glad! After becoming an egg donor and treatment completion I felt a great feeling of satisfaction because I was sure from the very beginning that all will be OK and there will be a good result for a patient. A child will be born and will give so much happiness to someone! And furthermore, a child will have a nice temper and good health!
Hobbies/interests
My child, Additional education, Music, Dancing, Doing sports, Traveling
Main character traits
Patient, Kind, Friendly, Calm, Active, Goal-oriented, Responsible
Education level
Higher Education, University degree in PR and Advertisement
Occupation
A corporate culture trainer
Blood group and Rh factor
A+
Skin complexion
Medium (light colour, but will tan moderate to dark)
Eye colour
Almond shaped brown
Would you like to view this egg donor's own photos? Curious about her physical and mental health details? Her parents and children? education and occupation? Skills and abilities? Hobbies and interests? Goals and plans?
The extended donor profile includes