1987 year born egg donor, 169 cm, 55 kg, Green-brown eye, Straight Light brown hair, A mother of 4 boys, College diploma in Gardening (park designer, landscape designer, a florist)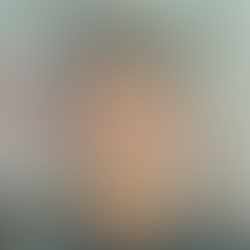 Photos available
upon registration
Register
Registered? Login!
Why I became an egg donor
My egg donor experience
Why have I become an egg donor? It's a good question. And I'll try to answer it. I'm a mother of three wonderful boys. And I know this joy of having children. It is such a blessing to look at them and understand that they are the most important thing in my life. To see how they smile, play, develop, roughhouse, cry and laugh and to support them every way. To know and to believe that they will succeed in their life. To raise real men. Probably the most important thing for women is to have a child. Therefore, it is very sad when a woman can't become a mother. This is the reason for my being an egg donor. Because "Mum" is the most important word for everyone and if I can help, I'll do it - I must! It's very nice to know that you helped someone. Someone else is able to hear "Mum", feel how little hands reach for her, see how the children take their first steps. To see, to hear and to feel a child is a great happiness! That's why I'm an egg donor! I wish you, dear future parents, to be happy mother and father. Love your children, bring them up with love and care. I wish you and your future children to be happy. Best regards, Me
Hobbies/interests
At school: Literature, Biology Now: My children, doing sports, Cooking, Gardening, Design, Active rest
Main character traits
Caring, Cheerful, Optimistic, Responsive, Kind
Education level
College diploma in Gardening (park designer, landscape designer, a florist)
Occupation
A landscape designer and florist
Blood group and Rh factor
0+
Skin complexion
Medium (light colour, but will tan moderate to dark)
Hair color
Light brown hair,
Straight
Would you like to view this egg donor's own photos? Curious about her physical and mental health details? Her parents and children? education and occupation? Skills and abilities? Hobbies and interests? Goals and plans?
The extended donor profile includes