1989 year born egg donor, 160 cm, 58 kg, Blue eye, Straight Blond hair, A mother of a boy, College diploma in Hair Styling, professional retraining in Preschool Pedagogy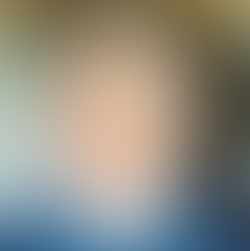 Photos available
upon registration
Register
Registered? Login!
Why I became an egg donor
My egg donor experience
What does the egg donor mission mean to me? I decided to become an egg donorI under impression of my friend's story. Together with her husband they've been trying to have a baby for many years. And watching her suffer and being obsessed with this idea, I understood that she wasn't the only woman with such problems. Since then 2-3 years have passed before I decided to visit AVA-Peter Clinic as an egg donor. My husband was opposed to my decision, but I was trying to explain him everything the way I'm going to explain my emotions to you right now. Every woman deserves to be a mother. It's our main destination. As an egg donor, I aim at helping an unknown and dear woman to find the joy of being needed and endlessly beloved, smelling her baby's scent. You have to feel the whole emotional plenitude from the pregnancy approval and the first fetus movements inside to your baby's cry after delivery. That's what we live for! And, knowing all this, I couldn't stand off. The egg donor mission is blessed. It's a great joy to realize that in this huge world you let people become better. Parents always improve their attention and self-discipline, because they have a little person watching them all the time and they shouldn't disappoint them! Thank you for attention and, please, remember we make the world a better place!
Hobbies/interests
I enjoy knitting, active rest, keen on cooking. I am interested in child psychology. Previously I was more interested in the beauty industry, but now I develop myself in the sphere of preschool education
Main character traits
Emotional, Fair, Faithful, Forgiving, Friendly, Good sense of humour, Easy-educated, Decent, Cheerful, Caring, Careful, Brave, Attentive, Active, Goal-oriented, Hard-working, Inquisitive, Interested, Tender, Tempered, Sociable, Sensitive, Responsive, Responsible, Reliable, Punctual, Polite, Kind, Leader, Modest, Neat, Optimistic, Persistent
Education level
College diploma in Hair Styling, professional retraining in Preschool Pedagogy
Occupation
A merchandiser
Blood group and Rh factor
A+
Skin complexion
Fair (skin will tan lightly on sun exposure)
Would you like to view this egg donor's own photos? Curious about her physical and mental health details? Her parents and children? education and occupation? Skills and abilities? Hobbies and interests? Goals and plans?
The extended donor profile includes