1989 year born egg donor, 155 cm, 60 kg, Brown eye, Wavy Brown hair, A mother of a girl, College diploma in tourism and hotel service, going to get the University degree (hotel service)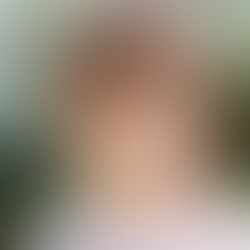 Photos available
upon registration
Register
Registered? Login!
Why I became an egg donor
Motivation letter
Hello! Here is my egg donor story. One of my friends could not get pregnant for quite a long time. They tried IVF, but the results were disappointing. They even decided upon a surrogate mother, but no one seemed suitable. I offered myself for this role. Of course, we were all excited but happy at the same time. We started preparing. Unfortunately, the fetus did not survive. But the couple did not fall into despair and asked me to become their egg donor. I certainly did not mind. It was something extraordinary and even magical for me. My friend was also impressed. I did not feel any fear, only positive emotions. Now my friend is pregnant and is going to give birth soon. And I will be a godmother. That's basically it. Thanks to these events, I decided to become an egg donor. I want to wish all future parents good luck, health, love, patience and understanding of each other.
Hobbies/interests
I live in a private house, so all the time spent on construction, garden, lawn care and garden beds. I love to go shopping. I love to cook and pamper my husband and daughter with snacks. Now I enjoy the manicure. I play Russian Billiards
Main character traits
Active, Brave, Cheerful, Open-hearted, Fair, Careful, Faithful, Unconflictive, Straightforward, Sensitive, Responsive, Responsible, Good sense of humour
Education level
College diploma in tourism and hotel service, going to get the University degree (hotel service)
Occupation
Currently on a maternity leave. I used to work as a basket weaving master. I did wicker furniture made of wicker: baskets, tables, chairs, cradles
Blood group and Rh factor
AB+
Skin complexion
Olive (pigmentation of unexposed skin) - light / moderate / dark
Would you like to view this egg donor's own photos? Curious about her physical and mental health details? Her parents and children? education and occupation? Skills and abilities? Hobbies and interests? Goals and plans?
The extended donor profile includes