1990 year born egg donor, 162 cm, 50 kg, Green-brown eye, Straight Dark brown hair, A mother of 2 boys, Two University degrees: engineer ecologist (majored in engineering and environmental protection) and in management (majored in enterprise management, degree with honors)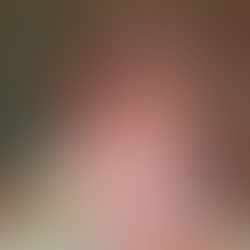 Photos available
upon registration
Register
Registered? Login!
Why I became an egg donor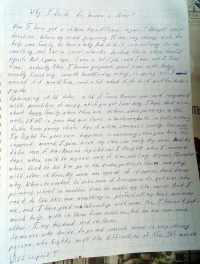 Motivation letter
Why did I decide to become a donor? Now I have got two children, two boys. Age difference is 10 years. I thought about egg donation before my second pregnancy. It was very strong wish to help a family to have a baby. I wanted to do something real, not like in social networks when you just click "like" or share tearful reposts. But three years ago it was a hard time for me at my job and I was out of free time, actually. Then I became pregnant, spent time with a baby, recently finished - and quite smoothly - my breastfeeding, in spring, 2017. I worried if it would go fine, I read a lot about it, I wanted to finish it well for baby's psychological comfort. Upbringing a child takes a lot of force. However, you can't compare it with this flow of energy, which comes from a baby. I hope that wishes about a happy family with children, paintings on the walls, LEGO in your bed, mini tanks in the bathroom, balls in a hall, cooking masterpieces from young chefs – hope it will be someone's reality, like it's mine now. To fight for your own happiness is necessary, even though you have less support around. I gave birth my older son early. My mom had to take care of him due to Russian legislation. I remember my counting days to the day of my legal age. I fought for his right to attend a kindergarten so that he could learn and play with other children. My mom was against, again, I don't know why. How much she wanted to take care of him again, to get him into a primary school in another town, to ease my life! However, her wishes and suggestions didn't ease my life. Everything is perfect now, my boys are by me, and I'm on good terms with mom. Yes, I haven't got much help from relatives, but we are close to each other – me, my husband and children. The one who decides to refer to egg donation is a very strong person, who fights with difficulties of life. It's worth it. Respectfully, me ;)
Hobbies/interests
Yoga, swimming, music
Main character traits
Strict, Tempered, Trustful, Caring, Stress resistant, Sociable, Optimistic, Fair, Emotional, Easy-educated, Decent, Creative, Brave, Active, Accommodative, Goal-oriented, Faithful, Friendly, Generous, Responsible, Reliable, Polite, Persistent, Leader, Kind, Inquisitive, Harmonious, Hard-working, Good sense of humour
Education level
Two University degrees: engineer ecologist (majored in engineering and environmental protection) and in management (majored in enterprise management, degree with honors)
Occupation
Administrator at the company for register of joint stock companies and shareholders
Blood group and Rh factor
A-
Skin complexion
Medium (light colour, but will tan moderate to dark)
Hair color
Dark brown hair,
Straight
Would you like to view this egg donor's own photos? Curious about her physical and mental health details? Her parents and children? education and occupation? Skills and abilities? Hobbies and interests? Goals and plans?
The extended donor profile includes