What is Egg Donation?
Egg donation is the process of creating an embryo(s) from a donor egg and your partners' sperm / donor's sperm, the resulting embryo is then transferred into your uterus to achieve an ongoing pregnancy and the birth of your baby.
Egg donation is never a method of choice. Egg donation is a method of exclusion — an effective solution if other methods have been inefficient or have very low chance of success.
Egg donation may become the only opportunity of having own baby for women of an advanced reproductive age and low ovarian reserve, for women with genetic conditions and for those who have already been through several unsuccessful IVF attempts with their own eggs.
We understand that egg donation is a profoundly sensitive and even surrealistic situation, one that no woman in the world will have initially dreamed about, but one which you may find to be a beautiful ray of hope on your long journey towards a family. We are committed to giving you back control and restoring your quality of life and by finally helping you to become a mother!
What is Money Back Guarantee of Live Birth via Egg Donation and Embryo Adoption?
Does your invested effort, time and money correlate with the result of your fertility treatment?
Our Money back approach to egg donation and embryo adoption treatment will at least makes sure that your financial investment correlates with your end result: either there will be a baby born, or your money is returned.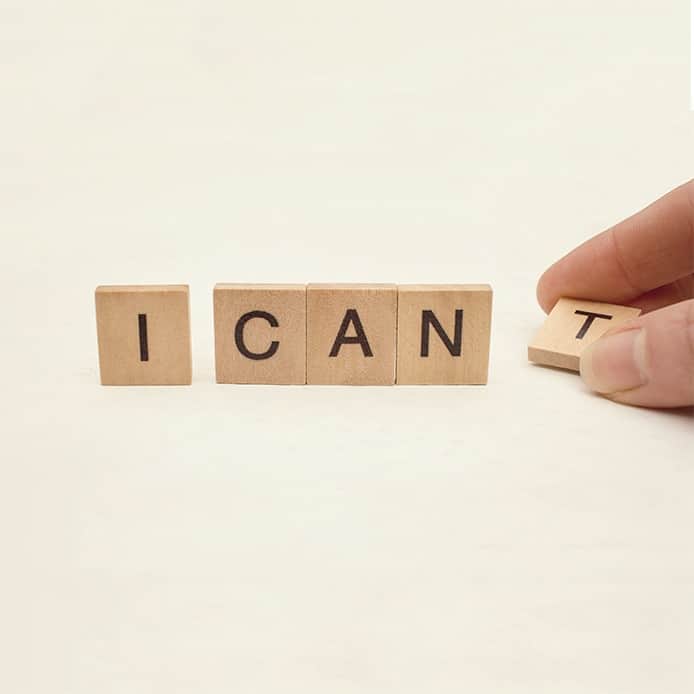 We will help you to restore your control over your situation in two ways:
Firstly, by giving you the opportunity to choose which egg donor you prefer; based upon the extensive amount of information that we have collected from and about the egg donor
Secondly, by giving you financial control over the situation:
We believe that "A Baby or Your Money Back" principle is the only truly responsible approach to fertility treatment today.
Which Money Back Guarantee packages do we offer for Egg Donation and Embryo Adoption?
Egg donation: If a live birth is not achieved within 3 IVF attempts with donor eggs, we will return 100% of the money you have paid. Healthy* couples and Single women using their own chosen sperm donor (women of up to 48 years old) can apply.
Embryo adoption: If a live birth is not achieved within 4 transfers of donor embryo, we will return 100% of the money you have paid. Healthy* couples and single women aged up to 48 years old can apply.
Individually designed combination packages; IVF with your own eggs and Egg or Embryo donation: If a live birth is not achieved within the combined package we will return 100% of the money you have paid. Healthy women aged up to 43 years old can apply.


There is also no obligation to complete the package! We will give you the opportunity to 'Pull Out' after two embryo transfers if you are unsuccessful and still receive 100% of the money you have paid.
Find out more about our Packages with Money back Guarantee of Live Birth
Alternative Egg Donation and Embryo Adoption Guarantees
However, if you do not want to use one of our packages with our Money Back Guarantee of live birth, we still understand how important it is for you to know what the process will be during your treatment. We know that you would like to be sure that the donor, the clinic and the team have done everything possible to help you achieve a successful outcome! We also want to make sure, where possible, that you are protected against a 'bad luck' scenario.
That is why we continue to share the risks with you even if you choose one of our Single Cycle Programmes, instead of our Money back Guarantee package. Therefore, even in our single cycle programmes, we offer you the following egg donation guarantees:
Amount of eggs available for you*
We guarantee you 10 mature eggs, from your chosen egg donor, available for fertilization if you choose our 10 egg guarantee programme.
Amount of embryos available for you*
We guarantee you at least 3 usable blastocysts within our 10 egg guarantee programme.

*If less than the guaranteed number of eggs or embryos is achieved, we compensate the missing number of eggs/embryos, without extra cost for you, by using the eggs from another egg donor chosen by you. 
Top morphology of donor embryos*

*When using our Embryo Adoption Programmes, whether you choose a Money back package or a single cycle, please be confident that we always guarantee to use top morphology donor embryos according to  'Gardner Classification'.
Find out more about our Prices and Packages →
How did our 'money back' approach to egg donation and embryo adoption become possible?
Individualized approach: We follow these 5 principles to give personalized treatment:
A thorough study of your specific medical situation.
By finding the underlying reasons and understanding the chain of events which has brought you to your current medical situation.
By creating individually designed treatment tactics that are effective for you as an individual patient! (Not just using the same tactics for a large group of patients who have similar or varied problems).
It is you and only you that will be the focus of our professional experience.
By finding the most successful, comfortable and direct journey to your long-desired baby.
Individualized approach to every patient has helped us to achieve a 74.2% clinical pregnancy rate per fresh embryo transfer and a 65.8% implantation rate in our Embryo Adoption and Egg Donation programmes.
How to start?
Contact us!
We will start the journey towards your long-desired baby with information, education, psychological counseling and communication with couples or single women in the same situation, our team and our former patients, who have children through egg donation or embryo adoption already →.
Psychological and Educational Support before egg donation and embryo adoption
We know how hard it is to be unable to conceive naturally, then to go through unsuccessful fertility treatments and spend many years longing for a baby. So how can now you start this new journey if your suitcase of emotions, from your previous journey, is so heavy and you have not had time to unpack it?
The first session with our Perinatal Psychologist: To reduce the burden of your losses
We will start our dialogue with you by giving you psychological support from our team of professionals; these are top level psychologists specialized in the perinatal psychology of women. These sessions aim to reduce the burden of your negative experiences and the frustrations you feel and will enable you to run a light, quick and successful sprint towards your baby, rather than a long and heavy marathon!
The second session with our Perinatal Psychologist: To normalize your feelings about Egg Donation
We know that the concept of egg donation can sound very surrealistic: "someone else's egg, in my stomach, to create my baby?"
Hence, we want to introduce you to egg donation in the gentlest and easiest way from a moral, ethical and psychological point of view.
Will I love this child? Will the child love me? Will everything feel and be as normal as if I had used my own egg? – these and many other questions will be addressed in your individual skype sessions with our perinatal psychologists. Read more about our Introductory package.
Educational Support
We believe that the more you know and understand about human biology, physiology and genetics the more clear your own situation becomes for you, as well as how to find the best solution. Therefore, the less fear and anxiety you will have.
We have introduced our Educational Information Seminars, which we hold regularly in Stockholm, Gothenburg, Oslo, Copenhagen and Berlin for this exact purpose. So please join us! — Seminars and personal consultations afterward are free of charge. Find out more
Our Doctors and Nurses are always happy to speak to you, via Skype, for a personal consultation.  
Patient-to-Patient Interaction
Many of our former patients are glad to share with you their life experiences and their personal journeys to parenthood through egg donation, or embryo adoption. These patients' stories help you normalize your filings about your situation and answer a lot of question and concerns you might have. They talk to the audiences at our information seminars, but they are also more than happy to speak to you on a private one-to-one basis. Read more
"...If I would have known at the start, what I know now, I would not have done my IVF-attempts at my age as egg donation gave us result straight away. It was the best decision of our lives!"
Karin and Pedro, Sweden
After 3 IVF in Sweden, 3 miscarriages, Elisabet and Pär became parents of lovely Ester through egg donation in St. Petersburg
"…I am a single woman and when one is lonely, one is very sensitive…You saw me as a person and I felt that you can help me…"
Birgita
Please note that all our seminars, personal consultations, educational and psychological skype sessions with our specialists are free of charge. This is our investment as a Team in creating a comfortable and successful collaboration with you as a Client and a Patient. If after this educational and consulting process you decide that egg donation is not the right option for you as a person then this is also good for us to know; before many months have been spent in communication with you about something that you cannot accept on a fundamental level.
What makes our dialogue with our Egg Donors so special?
What makes our dialogue with our egg donors so special? No amount of money can truly reflect the gift that our egg donors give our patients. We respect and treasure this!  All our egg donors have their own children. They recognize how much these children have already brought into their own lives and cannot imagine their lives without them.
Our egg donors are givers – they give away not only a little cell from their bodies, but also a huge part of their hearts. They become a part of this amazing miracle and feel a greater value within the world; they also gain from greater medical and psychological health and support.
Many of our egg donors tell us how their own lives have changed for the better after donation; this is the way it should be shouldn't it? — the good that you give away is returned, but in some other form for their lives, jobs and relationships, also with more success and recognition. By their positive thoughts they attract a more positive future.
We greatly appreciate the big hearts, dedication, loyalty and amazing individualities of all our egg donors!
Why do egg donors come to us? Currently, 9 of our former egg donors have become our full-time Team members – so why not ask them? Here they share with you their values, reasons for egg donation and own philosophies! Read more "Egg donors behind the curtains"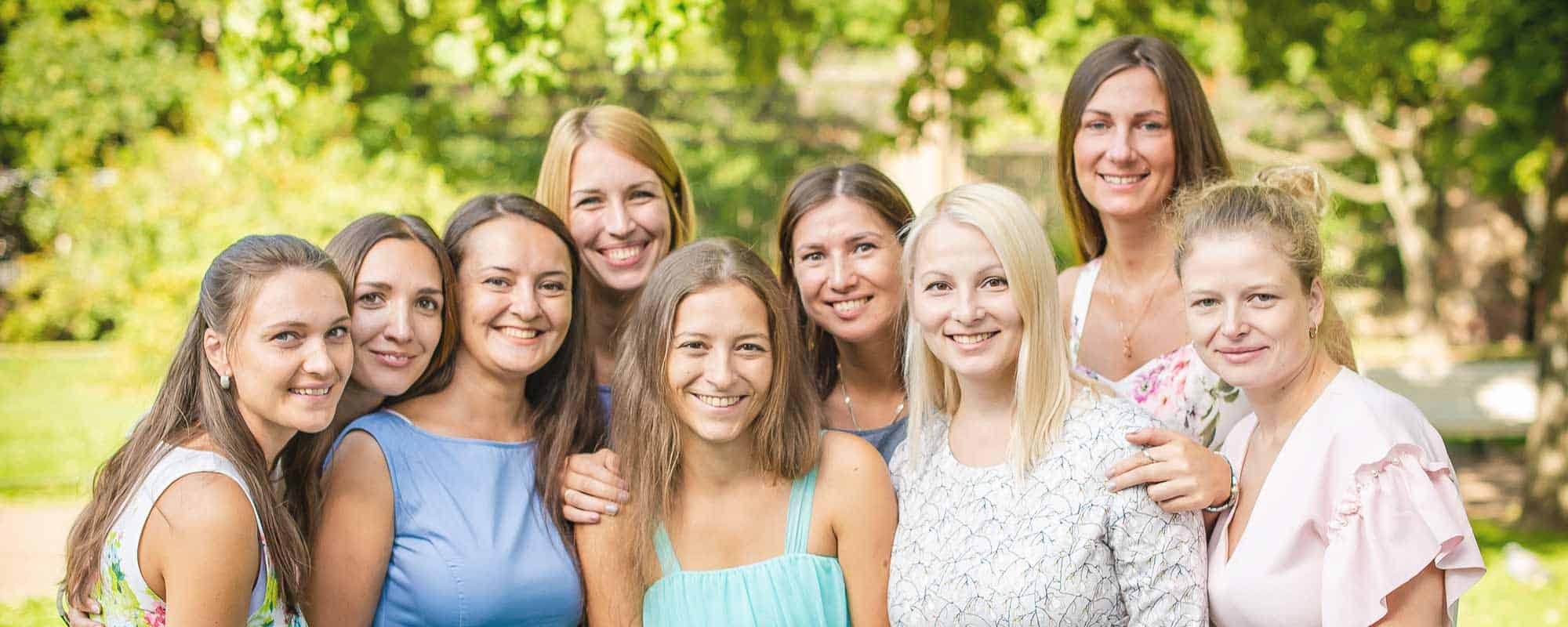 The best egg donor for you: It is Your Choice!
Whilst searching through our Catalogue of Egg Donors it is you who will make the final choice of egg donor, based upon your own priorities and human values. However, we are always happy to consult with you and support you in the egg donor choosing process.
To enable you to have the opportunity of finding that special unique egg donor that resembles you as much as possible, we have created a broad social network of well-educated and enthusiastic young mothers willing to become egg donors. These young women are driven by the opportunity of adding something better to the world, as they did when they had their own children and now by helping you become a mother too. From extensive egg donor profiles that describe their personalities, values, personal life stories and information about their families we have created our unique 'Catalogue of Egg Donors'. This means that we can now invite you to take an active role in your own egg donor choice and find an egg donor whom you feel a personal connection to. We are here by Your side at every step of the way in making your choice and are ready to help.
…It was easy to choose the donor after reading all the answers through. It was clear that we had similar attitudes, interests and approach to life. I remember thinking about our donor: "If I had known this girl, we would have been friends".
What is so special about our Catalogue of Egg Donors?

Young healthy egg donors
All our egg donors are young healthy women, under the age of 32 years old, have their own healthy children and have gone through extensive medical and psychological screening.

Photos
Egg donor childhood photos, up to the age of 12 years old, are available in their extended profiles to help you to choose the right egg donor for you.

Detailed profiles
'See and feel' the egg donors' own personality: Get insight not only in their family and medical history, but also into their social and professional lives, interests and personal life values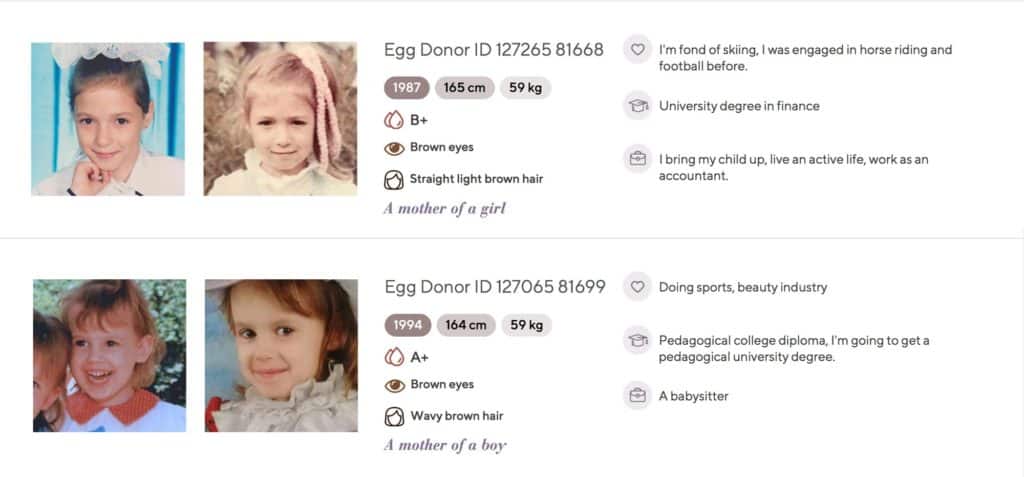 How to choose your own unique Egg Donor?
We feel that the more information we provide you with about an egg donor and the more influence you have on egg donor choice, the less fear of using donated genetic material you will have. After your long journey of infertility, it will feel great to get back control over the situation!  This why we have made sure that the egg donors' profiles, in our catalogue, are as detailed as possible.
Wanting to choose the best egg donor to create your future child is no more unnatural or abnormal than the wish of a woman to choose the best husband — the father for this future child. No one has ever told us that we should be humble, or undemanding when choosing a Mr. Right! Now you are choosing an egg to create your future child and we believe that you now also have the same right to be as selective and attentive to the donor details as your heart tells you to be.
This maternal instinct, which has already guided you at such an early stage of your journey to becoming a mother, is still strong and it is telling you to do the best for your future child.
Your choice of egg donor is being made by your brain through multiple impulses which make you feel a 'click' and immediate connection with a certain egg donor. So, do not try to find objective reasons why you should further compare the parameters and qualities.  Just follow your heart, or for better words your brain, which has already made the best choice ever!


Choose from your heart, or more accurately — trust your brains impulses when you make your choice.
Do not push back these feelings, trust this impulse as this is the key to your success!
Now we invite you to take an active role in your own egg donor choice.
For Single Women needing Double Donation
Are you looking for both egg and sperm donation?           
Then we suggest that you also consider our Embryo Adoption Programme which is both affordable, but still individually designed.
Embryo adoption (embryo donation) is the process of transferring a donor created embryo into the uterus of a woman wishing to create her own pregnancy and future baby. In our embryo adoption (embryo donation) programme patients will receive a top morphology, day 5 embryo which has been carefully created from egg and sperm from our best egg and sperm donors. Embryos used in this programme are never those left from a previous patients' own IVF cycles.
Our highly experienced egg donation team matches the embryos to the recipients based upon their physical looks. Once the matching process is complete the recipient is provided with extended and detailed information and photos of the egg donor from our Egg Donor Catalogue. To enable our patients to also receive the extended profiles and photo of the sperm donor, donor embryos are created with sperm from the European Sperm bank; many of these sperm donors are also contactable (open) by the child in the future.
Find out more about our Embryo Adoption programme
So how do you choose between Embryo Adoption or individual Egg and Sperm Donation?
If you are still not sure which of these two options is the right one for you then please contact us for your free, non-obliging consultation.
Sperm Donors from European Sperm Bank
With over 20 years of experience of working within Sperm, Embryo and Egg Donation treatments we are fully aware and understanding of how important the amount of information that you will receive about your sperm, or egg donor is. 
Previously, for many years, our patients have chosen their own sperm donor from one of the Danish Sperm banks and shipped their samples to St. Petersburg for their future treatment cycles, this process ensured they would receive the desired amount of information about their sperm donor. However, this international transportation of sperm samples is a highly expensive process (1 400 Euro – 2 100 Euro) making it, in most cases, an unachievable option for many parents-to-be. This process and cost, therefore, felt very unfair to us!
So in 2017 we started our dialogue and from this, a very close collaboration with the European Sperm Bank began. ESB is one of the largest sperm banks in Europe with many hundreds of detailed sperm donor profiles in their bank and with their extensive donor screening process they continue to achieve excellent results. Thanks to our continued collaboration we are now able to offer our patients a wide selection of extended profile, open sperm donors at our clinic and without the individual shipment costs!
Please feel free to contact us if you'd like to receive more information about these donors and gain our donations teams professional and knowledgeable help in making your own sperm donor choice!
Epigenetics is powerful: you have more control than you think!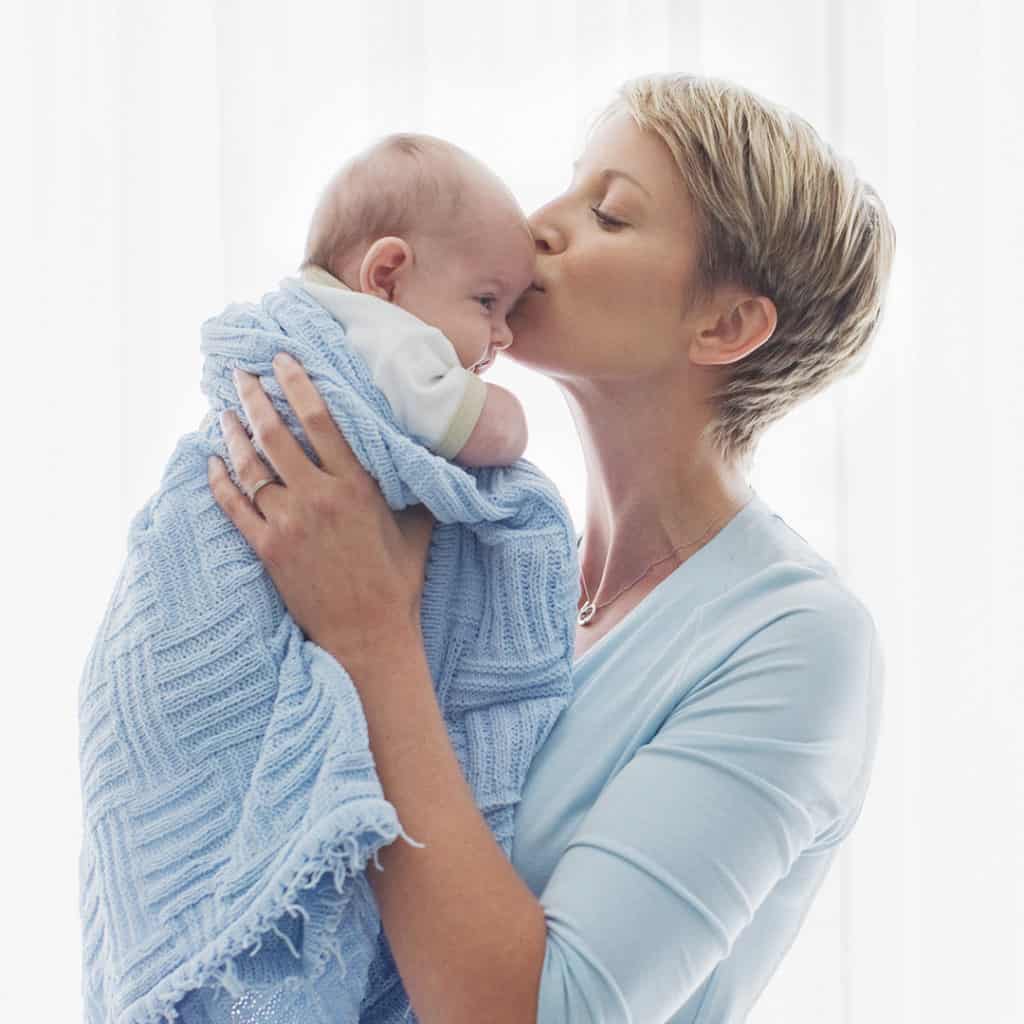 Do you know that only 5% of human genes are switched on at any one time, the rest are inactive?
Do you know that the whether a certain gene will be activated or inactivated is hugely affected by the environment?
For this tiny embryo, created from a donor egg and transferred into your uterus, this environment is You!
These impulses from all over your body and brain will dictate the developmental programme of this tiny new life. The human genetic library, the number of genes we inherit, is extensive. Every one of these single genes also has several copies and variations. Mother Nature played a close hand in this control of human genes to ensure its success, by creating more and more backups just in case!
It is your body that will decide which variation of a certain gene will be active and start to develop and which ones will stay silent. As the biological mother of your child you will have a powerful influence on your baby's developmental programme, from an Epigenetic level, from the very first days after your embryo transfer.
Your brain will help you to make the very best egg donor choice for you and your body will then choose the developmental programme for the embryo. So, remember you have much more control over your future than you may think!
Please contact us so that we can help guide you through this amazing egg donation journey.
Blog about Infertility and Egg Donation
All Posts