1997 year born egg donor, 157 cm, 53 kg, Brown eye, Wavy Chestnut, A mother of a boy, College diploma in Sewing, a seamstress of the 3rd category. I'm going to get a pedagogical degree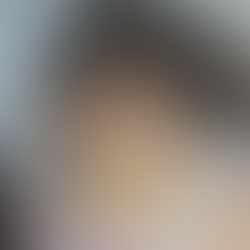 Photos available
upon registration
Register
Registered? Login!
Why I became an egg donor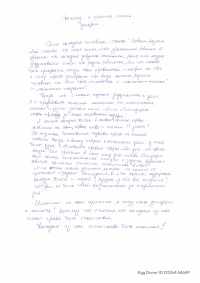 How I become an egg donor
The concept of happiness is different for every person. My happiness is my family and my precious child. I'm sure every woman sooner or later starts thinking about maternity because there's no more wonderful thing than your dearest one looking at you. The whole world is stands still while you're watching the most native creature on the planet with his mother's nose and his father's eyes. When my husband and I planned having kids, I couldn't imagine how much I would love these small legs and hands, being forever grateful to Mother Nature for that sacred gift! I remember every movement inside my belly, the first delivery, the first word and the first step. And you know, this innocent blessed feeling is inexpressible. When I read stories about miserable children my heart is bleeding because children are flowers of our lives. They came into our world to be loved and to bring love. They give us the most positive emotions and the adults have to bring them warm feelings back. I feel a huge sympathy to women with fertility problems and I would like to lend a helping hand to everyone, to hold and to say: "Dear friend, you'll certainly succeed". Unfortunately, I didn't have such an opportunity before today! That's the reason why I'm going to be an egg donor and want to help! I guess every one of us has her chance of happy maternity.
Hobbies/interests
I enjoy spending my free time with my child and to take part in some events
Main character traits
Good sense of humour, Friendly, Forgiving, Faithful, Hard-working, Harmonious, Generous, Caring, Careful, Fair, Cheerful, Creative, Decent, Calm, Easy-educated, Emotional, Brave, Goal-oriented, Even-tempered, Active, Straightforward, Stress resistant, Sociable, Unconflictive, Responsive, Tempered, Tender, Thoughtful, Tolerant, Trustful, Sensitive, Interested, Kind, Modest, Neat, Open-hearted, Optimistic, Patient, Polite, Punctual, Responsible, Reserved, Shy, Inquisitive, Reliable, Interested, Harmonious, Inquisitive, Kind, Modest, Neat, Open-hearted, Optimistic, Patient, Punctual, Reliable, Reserved, Responsible, Responsive, Sensitive, Shy, Sociable, Hard-working, Good sense of humour, Generous, Even-tempered, Goal-oriented, Active, Brave, Calm, Careful, Caring, Cheerful, Creative, Decent, Easy-educated, Emotional, Fair, Faithful, Forgiving, Friendly, Straightforward, Stress resistant, Unconflictive, Polite, Trustful, Tolerant, Thoughtful, Tender, Tempered
Education level
College diploma in Sewing, a seamstress of the 3rd category. I'm going to get a pedagogical degree
Occupation
I work as a receptionist at the moment, but I would like to find a job related to kids' teaching
Blood group and Rh factor
A+
Skin complexion
Medium (light colour, but will tan moderate to dark)
Would you like to view this egg donor's own photos? Curious about her physical and mental health details? Her parents and children? education and occupation? Skills and abilities? Hobbies and interests? Goals and plans?
The extended donor profile includes