1988 year born egg donor, 170 cm, 53 kg, Greyish-green eye, Straight Dark blond hair, A mother of a boy, University degree in Engineering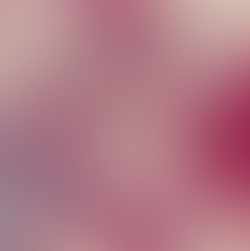 Photos available
upon registration
Register
Registered? Login!
Why I became an egg donor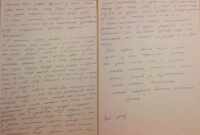 Motivation letter
My desire to become a donor appeared quite long ago, about 20 years ago. Then I learned my aunty - an honoured blood donor! I was a little girl those times, I was so inspired to look at her thanksgiving letters, her special ID of blood donor, it was a true feeling of admiration and pride! I've been dreaming to become a donor and I had no doubts that someday I will make it. But in reality, after my first blood donation, I got fainting right after I have seen the packet of my donated blood. I was forbidden to donate blood due to being too sensitive to that. I was desperately upset about that. A short time after I came across some advert of egg donor recruited.I was just 19 years old, I hadn't got a clue what the egg donation is, but the word "donor" was brighter than sun for me and attracted me so much! I called the clinic shortly, got all the information from them, learn about the procedure and the goal of it. I was incredibly happy! Because I became I mother a short time ago before I learn about egg donation. I wished so much somebody could have the same opportunity to hold their little sunshine in their hands, the sweetest part of themselves! I was wondered when they told me this donation is compensated. Then I thought that I should compensate some expences or something in order to become an egg donor... When I heard the sum of money I was upset, because it was too much for me and I was almost burst into tears... But the clinic staff explained me right after - I would get this compensation and I don't need to pay anything. That was quite surprising! From that moment I became an egg donor! I have no regrets about any of my egg donations. This feeling is just a miracle! Especially, realising you could help not just once, but it is a result for the whole someone's life! That 1st call bonded me with OLGA's team and there've been many years I am with this team as an egg donor, I feel it like almost a family connection! Thank you for this opportunity to become a part of miracle, which is being created with your golden hands! Your egg donor!
Hobbies/interests
My son (his education, doing sports, various activities), My self-development (education, doing sports, my English skills improvement)
Main character traits
Tender, Active, Optimistic, Neat, Kind, Harmonious, Faithful
Education level
University degree in Engineering
Occupation
Started my own business (Florist's store)
Blood group and Rh factor
B+
Skin complexion
Fair (skin will tan lightly on sun exposure)
Hair color
Dark blond hair,
Straight
Would you like to view this egg donor's own photos? Curious about her physical and mental health details? Her parents and children? education and occupation? Skills and abilities? Hobbies and interests? Goals and plans?
The extended donor profile includes