1992 year born egg donor, 172 cm, 52 kg, Greyish-blue eye, Straight Dark brown hair, A mother of a girl, University degree in the process (forestry and wood)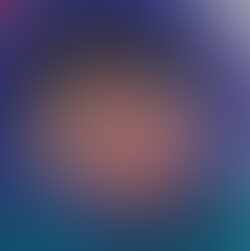 Photos available
upon registration
Register
Registered? Login!
Why I became an egg donor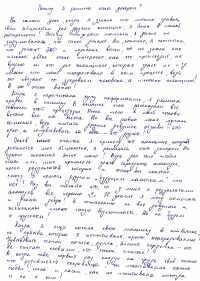 My egg donor history
Why did I decide to be an egg donor? Actually when I've learnt about egg donation, I was so confused! I couldn't imagine before that such things were possible! Of course I've heard about IVF procedures, but I didn't know the whole process. I was interested in how it was going on, whether it was harmful for donor's health or not. The woman's health is a very important issue for me! Therefore I studied a lot of information and decided to visit the clinic, where I was clearly explained about the procedure in details. Finally, everything made a perfect sense! Nevertheless, I had some doubts. Other women's feedback differs from your own experience! But when I realized what happiness I would bring to a woman, who received my eggs, I decided to become an egg donor. One desire is not enough. I had to pass all examinations and ultrasounds to find out if I can be a donor or not. But you read these lines, so I succeeded in all the steps. And I can share my kindness and joy! Unfortunately, not all ladies are as lucky as I am. During my pregnancy I had such indescribable feelings! I felt movements of her hands and feet inside me, heard her heartbeat. This joy is unspeakable! And when your baby is laid on your chest for the first time, you feel so much love, warmth and tenderness like never before. You don't want to leave her not even for a moment, always wanting to caress and kiss her! All these emotions are enough to understand why women come to the clinic asking for help of egg donors. Personally I, as a mother, want to share this happiness of maternity with others. Looking into your dear baby's eyes is priceless! I've succeeded once and I want to help you now! Best regards, your Egg Donor.
Hobbies/interests
Childcare and upbringing, education of my child and so on are prior to me. I enjoy nail design and doing beautiful manicure. I enjoy making people more beautiful) I am very keen on beauty industry.
Main character traits
Optimistic, Patient, Persistent, Polite, Reliable, Open-hearted, Neat, Kind, Inquisitive, Harmonious, Hard-working, Good sense of humour, Reserved, Responsive, Responsible, Brave, Careful, Caring, Sensitive, Cheerful, Creative, Emotional, Fair, Faithful, Friendly, Calm, Easy-educated, Stress resistant, Tolerant, Forgiving, Accommodative, Goal-oriented, Even-tempered, Attentive, Active, Unconflictive, Tender, Thoughtful, Shy, Sociable, Straightforward, Decent, Tempered
Education level
University degree in the process (forestry and wood)
Occupation
At the moment my main occupation is being a mother and a student. I have a part time job - a nail master
Blood group and Rh factor
A+
Skin complexion
Medium (light colour, but will tan moderate to dark)
Hair color
Dark brown hair,
Straight
Would you like to view this egg donor's own photos? Curious about her physical and mental health details? Her parents and children? education and occupation? Skills and abilities? Hobbies and interests? Goals and plans?
The extended donor profile includes