1990 year born egg donor, 165 cm, 58 kg, Green-brown eye, Straight Middle blond hair, A mother of a girl, College diploma in pedagogy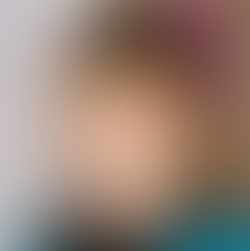 Photos available
upon registration
Register
Registered? Login!
Why I became an egg donor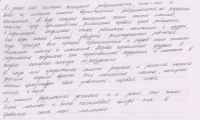 Egg donor motivation letter
I know how difficult it is for a woman to get pregnant. Some have no such possibility at all for different reasons. But every woman wants to become a mother, to pass through her pregnancy, to hear her baby crying for the first time in a delivery department, feel her baby lying on her breast. It's a real blessing to see your long-awaited child! The process of pregnancy and giving birth make mother and baby closer one to another. The first breastfeeding in a delivery department, it's unforgettable feeling and a moment that a woman will always remember. And when I was proposed to become an egg donor, I decided to help other couples to have their "tiny happiness", who will someday pronounce amazing first words "mummy" and "daddy". I'm a mother myself and I know for sure what kind of happiness I'm talking about watching my sweet daughter sleeping in her bed.
Hobbies/interests
Reading, embroidery. I enjoy listening to music, walking, doing fitness, watching interesting movies, cooking, traveling, visiting interesting places
Main character traits
Neat, Patient, Polite, Kind, Reliable, Unconflictive, Responsible, Sensitive, Sociable, Straightforward, Stress resistant, Tender, Tolerant, Modest, Even-tempered, Accommodative, Attentive, Careful, Responsive, Cheerful, Decent, Easy-educated, Caring, Fair, Faithful, Forgiving, Friendly, Generous, Hard-working, Trustful, Caring, Attentive, Cheerful, Careful, Even-tempered, Straightforward, Generous, Trustful, Tender, Decent, Stress resistant, Sociable, Sensitive, Responsive, Responsible, Reliable, Polite, Patient, Neat, Modest, Kind, Hard-working, Friendly, Forgiving, Faithful, Easy-educated, Accommodative, Tolerant, Unconflictive, Fair
Education level
College diploma in pedagogy
Occupation
An office manager
Blood group and Rh factor
0+
Skin complexion
Medium (light colour, but will tan moderate to dark)
Hair color
Middle blond hair,
Straight
Would you like to view this egg donor's own photos? Curious about her physical and mental health details? Her parents and children? education and occupation? Skills and abilities? Hobbies and interests? Goals and plans?
The extended donor profile includes