1990 year born egg donor, 162 cm, 60 kg, Green-brown eye, Wavy Dark brown hair, A mother of a boy and a girl, College diploma (technician - architect), going to get University degree in psychology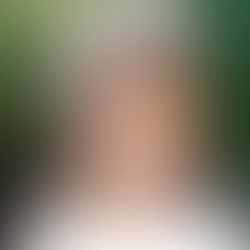 Photos available
upon registration
Register
Registered? Login!
Why I became an egg donor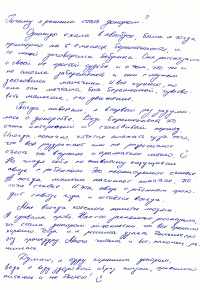 Egg donor testimonial
Why did I decide to join the egg donor programme? Once on a bus, when I was pregnant 6 or 7 months, an old lady talked to me by chance. Together with her husband, they tried to have a baby, but because of fertility problems they couldn't. So, they adopted a boy nevertheless she has been dreaming about pregnancy, about feelings pregnant woman have and first movements of the baby inside. It was the moment when I started thinking about egg donation. Pregnancy is an interesting and marvelous period of life. Off course sometimes it happens that you cry because of the impossibility of eating a bar of aroma soap you want so much But when you touch your belly, you feel an unreal connection with your baby and it's amazing! And then your child starts kicking you from inside. This unspeakable relationship stays with you from this very first moment of pregnancy and forever. I always help people being a blood donor. Not so long ago a friend of mine told me about the egg donor programme. She joined the programme and succeeded with no problem. Firstly I decided to look into the issue carefully and after getting all necessary information, I got involved. Thanks to my healthy lifestyle and diet, I believe, I'm a good egg donor.
Hobbies/interests
I enjoy drawing, making decoupage vases, cooking, especially something new and interesting
Main character traits
Easy-educated, Decent, Creative, Caring, Careful, Calm, Brave, Attentive, Active, Accommodative, Even-tempered, Cheerful, Fair, Forgiving, Friendly, Unconflictive, Trustful, Stress resistant, Sociable, Responsive, Responsible, Reliable, Polite, Patient, Generous, Good sense of humour, Hard-working, Inquisitive, Kind, Neat, Optimistic
Education level
College diploma (technician - architect), going to get University degree in psychology
Occupation
A specialist in insurance company
A mother of
a boy and a girl
Blood group and Rh factor
A-
Skin complexion
Fair (skin will tan lightly on sun exposure)
Would you like to view this egg donor's own photos? Curious about her physical and mental health details? Her parents and children? education and occupation? Skills and abilities? Hobbies and interests? Goals and plans?
The extended donor profile includes