1993 year born egg donor, 175 cm, 55 kg, Blue eye, Straight Middle blond hair, A mother of a boy, University degree in management and economics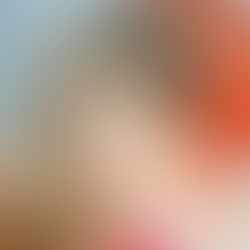 Photos available
upon registration
Register
Registered? Login!
Why I became an egg donor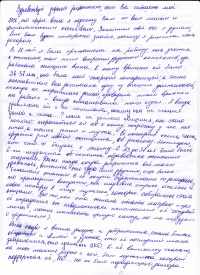 Egg donor motivation letter
Hello, dear recipient! If you read my essay, apparently, my personal and physiological features are best convenient for you. Writing all this, I suppose, you'll be interested in my egg donor motivation. At eighteen I was employed as an excellent student and was accepted by friendly colleagues, where I met Anna. She was 36-37 at that time and she became my tutor. She had one of the top positions, never hurried home spending a lot of time working and always sealed our department… I wondered why she wasn't running home to her family. After a short conversation, I realized that there was no family in her life, neither husband nor children. Her story is very hard and sad for every woman, she's got an infertility diagnosis. From her 23 to 37 she had more than 6 attempts to get the happiness of maternity. Even if she got pregnant, carrying a baby became a more complicated deal. Her pregnancies stopped or ended in miscarriages, so she felt stressed, desperate, losing her men who dared to be fathers. The whole book can be written about her desire to become a mother, about her suffering and failing of her "rosy dream", but let the matter rest. I married and got pregnant very soon. At the same time, Anna and I became close friends and I found out that her last chance is IVF with donor eggs. Luckily, she had a reliable and supporting man, but she missed a suitable egg donor. We often talked hours and hours about egg donation and about the importance of needed egg donor. After such conversations, I became closer to the egg donation. I sincerely wished to help Anna to become happy and decided to offer her my candidature immediately after childbirth. While I was in mother's leave, Anna got pregnant (she was 39 at that moment). Hurray! The whole our department cheered about her success when we knew that she had found her egg donor and everything worked out for the best. Answering the question, why I took such decision, I can say: " If a part of me (to be precise, of my body) can make people happy without any harm for my health, why shouldn't I try?" Finally, helping you with my donor eggs, I'm helping myself. P.S. If you have chosen me, I wish you to succeed and to get nice emotions expecting your baby. I wish your little one had a joyful childhood and you were parents of one of the most successful children. Kindest Regards, your egg donor.
Hobbies/interests
I don't have some special ones, but I am quite inquisitive and outdoor person
Main character traits
Easy-educated, Emotional, Fair, Faithful, Forgiving, Friendly, Generous, Decent, Creative, Cheerful, Caring, Careful, Brave, Attentive, Active, Accommodative, Goal-oriented, Good sense of humour, Inquisitive, Thoughtful, Tempered, Strong-willed, Strict, Straightforward, Sociable, Sensitive, Responsive, Responsible, Reliable, Kind, Leader, Open-hearted, Optimistic, Persistent, Polite, Punctual, Goal-oriented, Faithful, Emotional, Creative, Fair, Reliable, Decent, Forgiving, Active, Attentive, Careful, Caring, Cheerful, Accommodative, Good sense of humour, Generous, Friendly, Easy-educated, Inquisitive, Leader, Open-hearted, Optimistic, Persistent, Polite, Responsible, Responsive, Sensitive, Sociable, Straightforward, Strict, Strong-willed, Tempered, Thoughtful, Punctual, Brave, Kind
Education level
University degree in management and economics
Occupation
A senior specialist the governmental authority
Blood group and Rh factor
A+
Skin complexion
Medium (light colour, but will tan moderate to dark)
Hair color
Middle blond hair,
Straight
Would you like to view this egg donor's own photos? Curious about her physical and mental health details? Her parents and children? education and occupation? Skills and abilities? Hobbies and interests? Goals and plans?
The extended donor profile includes