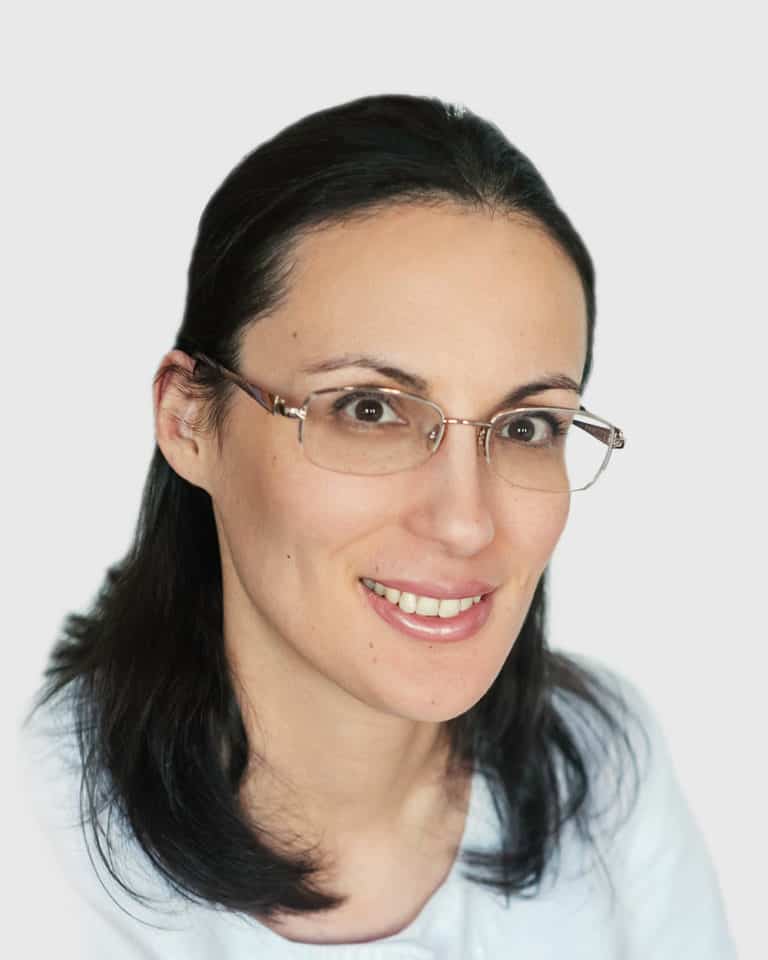 "After 14 years of experience in Gynecological Endocrinology and 4 IVF attempts to get my own child, I try to help our patients from at least 5 different angles: To have a baby, to maintain their female health, to keep general good health, to save their emotional health and improve their life quality. I also know that every woman knows what is best for herself! My role is to listen, to hear and to understand; then add to the picture the most reliable and factual information so that the woman can make her own personal decision based upon the most accurate data…"
Dr. Alena Egorova gained her medical education at the prestigious St. Petersburg Medical Academy named after I.I.Mechnikov. In 2004, following her medical training, Alena specialized in Obstetrics and Gynecology.
Among her specializations: 
Courses in Gynecological Endocrinology 2008 at the Academy of Postgraduate studies in St. Petersburg in 2008
Courses in Ultrasonography in St. Petersburg Medical Academy named after I.I.Mechnikov in 2011 and 2015
Postgraduate courses "Reproductive health" at the Academy of Postgraduate studies in St. Petersburg in 2008
For the next 12 years Alena worked as an Endocrinological Gynecologist. She worked with patients in varying age groups and with different medical situations:
From 2004 until 2008 Alena worked with teenagers and young women suffering from hormonal problems. 
From 2008 – 2015 she expanded her focus, to work with women of both reproductive and menopausal age, women with an unfulfilled wish to have a child, and women suffering from recurrent miscarriages. Alena´s main focus was to help these women achieve pregnancy and live birth, whilst normalizing their hormonal problems as well as improving their emotional and general health & wellbeing.
It is not only Alena's medical experience that makes her an outstanding doctor, but also having been through 4 IVF attempts herself, resulting in the birth of a son. This personal experience has changed her perception of her role as a professional, and the way she works with patients.
Helping infertile women to finally have their own children became a calling, meaning that Alena wanted to devote all of her time and her career to this specialist area.
With this purpose in mind Alena joined AVA-Peter in 2015 as a fertility specialist. Alena´s previous professional background and endocrine gynecological specialty, now helps her to fully understand and improve the hormonal and metabolic process in each patient. This makes it possible for her to choose the most precise and individually tuned hormonal therapy for each and every one of her patients. Alena always evaluates every woman´s situation from at least five points of view: The reproductive goal (a baby), the female health, the general health, the emotional health and the quality of life.
Alena loves her work and is always sincere in her quest to understand each patient individually and personally. This enables her to know what is best for them, both medically and emotionally. 
She understands and welcomes the fact that different people have different feelings about what is best for them, and always takes into account the patients emotions and personal wishes. To meet these individual needs, Alena spends a great deal of time educating the patients so that they can make informed choices for themselves, based upon reliable and precise information. Alena believes that one of the most important professional duties of a doctor, is to provide a patient with evidence based, relevant information, so that she will be able to make the right decision. 
With this diagnostic approach, Alena finds the problem, locates the reason for this problem, looks for the patients end goal and finally recommends what would be best for them, all perspectives considered. This enables her to create a successful treatment program, based on understanding the problem and its underlying cause, using the most efficient and effective methods to achieve the end goal, all within the ethics and comfort of the patient.
When asked about how Alena feels in her role as a fertility specialist at AVA-Peter she stated: 
I cannot imagine how I could ever live without this job, being able to work within my specialist area! In the same way I could not imagine how I could live without my beloved husband or my little son. My family and my work are the two most important sources of energy for me - vital for me to live a fulfilled life and be happy. My work gives me the possibility for continuous development and growth, and it gives me the chance to communicate with wonderful people. I'm forever grateful to work with such distinguished professionals and helpful people, such as those within our team.

I am always happy to meet and work with new patients, there is nothing more natural than the desire to have a child! My wish to help the patients become parents, is always strong and sincere, with my biggest and ultimate reward being the opportunity to see my patients with their long-awaited babies.
Ask Your Question!