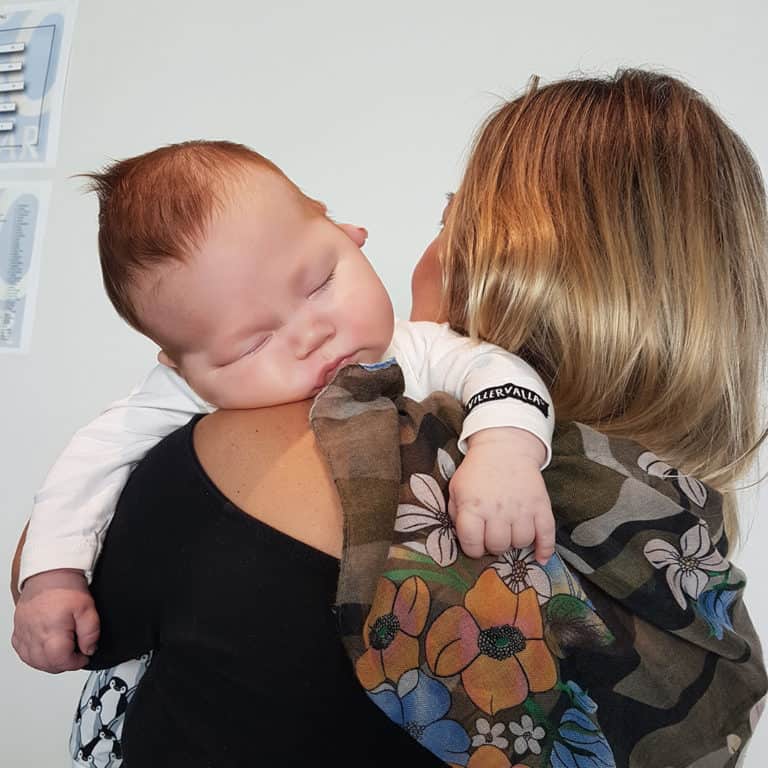 7 November 2018
Me and my girlfriend have been together for 25 years this winter. We decided quite early that we wanted to build our career first, before we had children. If this is right or wrong, is very difficult to answer, but that was what we did.

Instead we got a little kitten that became our little "baby". Time just flew and suddenly our little "baby" was nineteen years old and so sick that we got to put him down, we just wanted him to live forever.

It was then and there, that we seriously understood, that we must do something about our attempts to have children. We had already begun trying, but without the help of professionals.

We now realized that time was running out and that we had to get help if we were to become parents. We contacted a women's clinic in Gothenburg, to find out more and what kind of help we might need.

The information we received was quite disappointing, but still hopeful. The not so good news was that we were "too old" to get help from the Swedish healthcare, but the good news was that we got recommendations that we could go abroad instead.

We went home and started looking around on the internet. After a little googling, we stumbled across the AVA clinic in Saint Petersburg, the page looked quite serious and what was very appealing was that there was a Swedish person that could help us if we had any questions.

Any questions? I laughed to myself, all patients must have a thousand questions about going to Russia for treatment, me and my pre-conceived ideas, I must add. Travel to Denmark or Finland, no problem at all, but going to Russia for treatment?

But we decided to give it a try and called the Swedish coordinator and started asking all our questions 🙂

A terrific woman answered whom had answers to all our questions, absolutely amazing we thought. We were told that the clinic was coming to Gothenburg to have a presentation. Great we thought and booked some seats!

At the seminar we met doctor Olga, who is the head of the clinic, it is also an amazing woman. It was during that meeting we decided that we would go for it. Russia here we come! That said, the following week we booked travel and hotels in Saint Petersburg.

For everything to work out right, we did our first visit to the women's clinic in Gothenburg sometime in February / March and attended the seminar at the beginning of June.

At the end of July, we made the first visit to the FANTASTIC city of Saint Petersburg, if you have never been you have to go! AVA clinic or not, really a city that is worth a visit.

In any case, it did not end very well the first time. I could not produce enough sperm, totally unbelievable, one can say. Man, as you are 🙂
In pure desperation, we chose to try an embryo option as we were already in St. Petersburg. We went home with quite mixed feelings. Five weeks later we miscarried.

In December same year, I went back to St. Petersburg by myself to give sperm for a second attempt and this time, luckily enough, it went well 🙂

Later that same month, we returned to a Saint Petersburg in winter dress, very beautiful must be added. I cannot really let go of that city and I am sure I will visit again.

We did our embryo transfer and to cut a long story short, today we have a wonderful little boy who is amazing. We are very happy and incredibly grateful, especially to everyone we met at the AVA clinic.

Very professional, terribly nice, yes, the superlatives do not stop, but they are worth all this every day of the week 🙂

But I must admit one thing, as the treatment after all was done in Russia, and as I said before, I am a bit old-minded and things can easily happen, and test could have been mixed up or something, so I had our son DNA tested, as you never know 🙂

You can be calm, the people who work there know what they are doing! We hope that everyone who are thinking about going to this clinic will make the decision to do it, as it is really worth it!